Biomedica dijagnostika d.o.o.
Category Corporate Member Industry: Health Care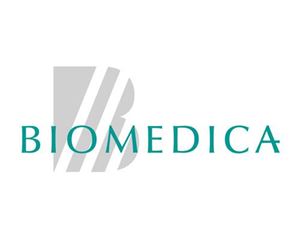 The Biomedica Group has been a leading distributor of medical devices, in vitro diagnostics, products for Life Sciences, Biomedica Immunoassays, veterinary and food diagnostics and clinical IT for more than 35 years. With headquarters in Vienna and subsidiaries in 12 countries, Biomedica Group offers access to customers in the entire CEE region. Our team of employees includes 250 professionals. The reliability of Biomedica's business performance and quality of products are evidenced in our daily work and our daily efforts with and for our customers. We supply customers in the fields of health care and research with flexible solutions, quality products, technical services and ongoing support. Our professionals bring an unmatched combination of knowledge, experience and customer commitment to each job. The ISO 9001:2008 certification possessed by the entire group of companies ensures constant improvement in the quality of our products and services. In the Republic of Croatia we are present as Biomedica Dijagnostika d.o.o., a company which guarantees professional and flexible customer support throughout the region. We believe that only an outstanding excellence of products and professionalism in customer support, including sales and services, can truly satisfy customer demands. We are bringing high technology from our own production line as well as from top producers worldwide, which are gold standard certified from the USA, France and Germany, to meet our customers' needs. Our team product specialists try to establish cooperation based on excellence and to become a reliable partner to our customer. This demands a lot of experience, as well as a high level of education and a will for improvement, which is a never-ending process.