Apsolon d.o.o.
Category Patron Member Industry: Consulting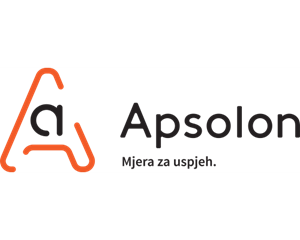 With more than 60 experts specializing in private and public sector business consulting, innovation development, digital transformation, regulatory reform, EU and financial consulting, Apsolon is today a leading Croatian consulting company built on the successes, experiences, and knowledge gained in more than 10 years of successful operations.
Apsolon professionals have been contributing through their expertise to the development of the economy and the improvement of local self-government units with a primary focus on investment advice, business transformation, and smart governance. More than 600 satisfied customers (corporations, SMEs, organizations, and governments), 20 developed digital solutions, and secured grants of over 350 million euros are a confirmation of Apsolon's philosophy "Think detail, create big" which makes it a leader in business in the digital age.