Calisto d.o.o.
Category Small Business Member Industry: Information Technology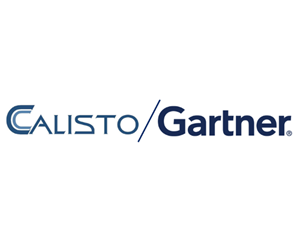 Gartner - founded in 1979, the leading research and advisory company. Gartner has expanded well beyond initial flagship technology research to provide senior leaders across the enterprise with the indispensable business insights, advice and tools they need to achieve their mission-critical priorities and build the organizations of tomorrow.
Our clients turn to us for indispensable management and technology insights, advice and tools, delivered through our three lines of business: •Research & Advisory •Consulting •Conferences Clients apply our insights, advice and tools to fuel the vision, decisions and actions that drive successful outcomes. Trusted insights Forward-thinking insights, verified peer-driven research, and robust metrics and data to help you make the right decisions. •Developed through rigorous proprietary research methodologies to ensure our insights are independent and objective •Created by a global team of 2,000+ experts who understand your role, business and industry •Complemented with peer perspectives and advice accessed through highly active online peer communities, practitioner-sourced research, and 75+ global industry conferences and 700+ live events that foster peer collaboration Strategic advice Personal guidance to help you focus on the issues and opportunities that truly matter. •Delivered in more than 300,000 one-to-one client interactions each year •Provided by experts, many of who are former practitioners, to help challenge conventional thinking and accomplish critical activities •Informed by an annual average of 230+ new, thoroughly vetted practitioner-sourced best practice cases Practical tools Tools and programs to help you turn strategy into decisions, and execute for measurable results. •Maturity diagnostics that cover more than 45 functional areas across the enterprise •170+ Gartner Magic Quadrants, a standard for objective market analysis covering technology and technology service vendors •600+ Gartner Ignition Guides spanning more than 40 functional areas, for accelerating team execution •Gartner TalentNeuron™ for workforce and recruitment planning Gartner is a trusted advisor and an objective resource for more than 15,600 organizations in 100+ countries.