Euro Grant Konzalting d.o.o.
Category Small Business Member Industry: Consulting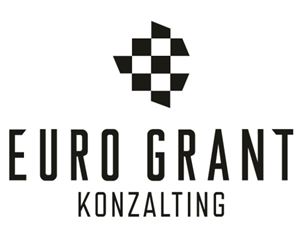 Euro Grant Konzalting d.o.o. is a Polish company based in Croatia. We specialize in development and consulting services, EU funds, financial management, accounting and a wide range of other services for the development of your business.
After six years of successful work with EU funds and the realization of over 70 million euro of investments, we use our experience to help other foreign companies develop their business in Croatia. Between the year 2018 and 2021 we have provided over 50 million euro in grants to finance investment ventures for our clients, which include the establishment of business facilities, as well as the implementation of new business and digital solutions and tools. Based on our EU project management experience, we can provide support in terms of the implementation of the procurement procedures for SMEs, infrastructure project management, associated legal advisory services, as well as the development of foreign investments in the Polish and Croatian markets in general. We have a broad network of clients from various sectors, mainly from food manufacturing industry and IT. We also organize business matching, B2B meetings and other forms of international business events.