itialuS UTTRCO d.o.o.
Category Small Business Member Industry: Financial Services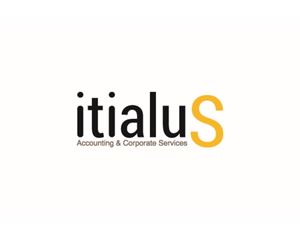 itialuS UTTRCo is part of itialuS Global which is a global financial and corporate services network comprised of expert accounting, consulting and auditing firms.
We provide companies within many different markets and industries with cloud-based software tools to join the digital transformation initiative, which is on trend now, receiving the attention and support of governments worldwide. itialuS Global takes enterprises to the digital transformation, where business leaders can manage day-to-day activities and watch the performance of all levels of the organization, enabling the right decisions be made at the right time. Staff will save time which allows for focus on the core business, resulting in improved productivity and ultimately in organizational growth. Our network members are part of the outsourcing concept, where each member is acting as a back- office for itialuS' offices worldwide providing many services – not only for local clients, but to global clients as well. We are providing following services: accounting, bookkeeping, payroll, consulting, legal compliance, GDPR advisory, Manpower, Recruitment, HR services etc.