SELECTIO Kadrovi d.o.o.
Category Patron Member Industry: Human Resources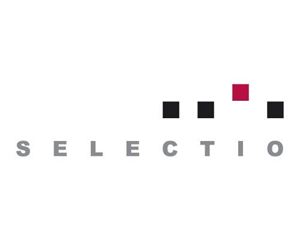 SELECTIO Kadrovi Ltd. is the leading Croatian company specialized in executive search. Excellent understanding of Croatian labour market, presence in all segments and industries, capacity to deliver and business ethics are the main qualities of our approach to business. Our competitive advantages are: -our consultants' professional experience – experience gained in diverse business surroundings and on different positions is crucial for understanding our clients' needs and assessing the candidates -our consultants' expert knowledge – different education backgrounds gained both in Croatia and abroad are an additional value of our team -quality network of contacts in various industries and regions -systematic and targeted job market research – introducing the specific phenomena of Croatian labour market to the client and advising on the most appropriate positioning on it -creative application of various new technologies and recent specialized tools in everyday work. We are a part of the SELECTIO Group (SELECTIO Ltd. Human Resources Management, SELECTIO Kadrovi Ltd., Electus Human Resources Ltd., Electus DGS Ltd. for temporary employment with strategic partner MojPosao), the leading group in human resources management on Croatian labour market, that makes us a one-stop-shop for our clients. The services provided by the Group are used by most of the major companies in Croatia.