Končar d.d.
Category Patron Member Industry: Manufacturing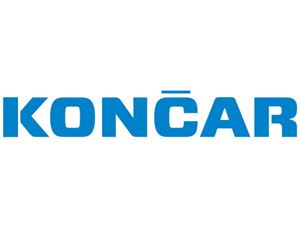 Business activity of KONČAR Group is the production of equipment and facilities for generation, distribution and transmission of electrical energy, as well as electric traction and industry.
Nowadays, KONČAR consists of 16 dependent companies and 1 affiliated company, and half of income is in export. Business Areas of KONČAR Group: • power generation • power transmission and distribution • electric traction • other Production Program of KONČAR Group includes: • electric power plants • rotating machines • transformers • switchgear • electric vehicles and traction equipment • information and communication technology Over the years KONČAR has delivered products to more than 100 countries on all continents but mostly to the countries of the European Union. In accordance with the market demands, the future of KONČAR is based on our own know-how, modern facilities, educated employees and corporate social responsibility.