Biliškov Nekretnine d.o.o.
Category Small Business Member Industry: Real Estate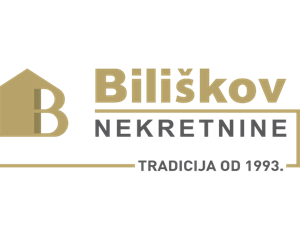 Biliškov Nekretnine d.o.o. is a family company established in 1993. We started as pioneers in this line of business in Croatia.
In years of doing business we built a company and achieved formidable success. Today we are one of the leading real estate and brokerage agencies in Croatia. Mrs. Jasminka Biliškov, LL.M., is the founder and owner of the company and vice-president of the Real Estate Association at Croatian Economy Chamber. Members of the Board are daughter Jasna Biliškov Barun and son Marin Biliškov, with members of their family. The agency has 20 employees and network of proven professional associates. Our mission is to earn the right to be your agent and we confidently let our actions speak for themselves. We provide the results you expect because we are focused on your individual needs. Of course, we also provide extensive knowledge of the market, our attitude to never surrender and unwavering commitment to the highest ethical standards in the real estate business.