Bomark Pak d.o.o.
Category Patron Member Industry: Manufacturing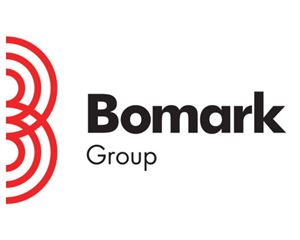 Bomark Group consists of 2 main members: Bomark Pak Ltd. And Bomark Ambalaža Ltd.
Bomark Pak is the only Croatian producer of stretch films, and is also among the 3 largest stretch-film producers in Europe, accounting for 5% of the whole EU market. The 5Ha production site is located in Ludbreg, employing 200 people. By leveraging world-renown supply partners, such as Westlake, Exxon, Sabic, Dow Chemicals etc., Bomark Pak annually produces over 60.000 metric tons of stretch films. The second largest member of Bomark Group is Bomark Ambalaža, the largest distributor of packaging materials in Croatia, with its own subsidiaries in Bosnia and Herzegovina, Serbia and Slovenia. The distribution side of the business of all 4 countries numbers 100 employees, who serve as the key pillar for future innovation and development. Bomark Ambalaža's product assortment, as a leader in its respective industry, offers more than 5000 products from its 12.000 m2 distribution center in Varaždin, with a continuous stock of over 1000 diverse products. All members of Bomark Group have in 2020. generated over 680 million HRK of sales. Over 25 years of experience has allowed us to solve all kinds of packaging needs through our expertise and professional approach, which can be referenced by companies like Coca-Cola Hellenic, Zagrebačka pivovara, Podravka, and many others. Furthermore, our expertise can also be confirmed by the fact that more than 90% of our production capacity is exported to highly competitive European markets.