Cortec Hrvatska d.o.o.
Category Corporate Member Industry: Manufacturing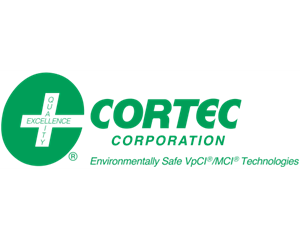 Cortec Corporation® is the world leader in innovative corrosion protection solutions and biotechnology.
With 6 facilities in the US and Canada, and 4 production, logistics and office locations in Croatia, we deliver environmentally responsible VpCI®and MCI® corrosion control technologies, for corrosion problems in packaging, metalworking, construction, electronics, oil and gas, and many other industries. EcoCortec® plant, part of Cortec Group located in Beli Manastir, specializes in production of environmentally safe, patented anticorrosion films and bags. Chemical blending facility, CorteCros® located in Kastel Sucurac, manufactures a wide range of corrosion protection cleaners, rust preventatives, coatings and additives. The company provides solutions for all industries, with extensive experience in military and oil and gas applications. State- of-the- art laboratories at both Croatian facilities offer world class testing services to meet the highest industry standards. Cortec Group distribution network encompasses over 120 countries throughout the world.