Croatia osiguranje d.d.
Category Corporate Member Industry: Financial Services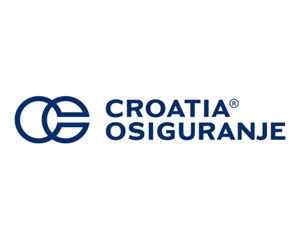 Croatia osiguranje is the leading insurance company in Croatia and has been a part of Adris Group since 2014.
The company was established on June 4, 1884 as Croatia Insurance Association. CO established itself as a respectable economic factor in the region, owing to its financial potential and assets. This was accomplished by covering a large part of the market and providing protection: insurance of persons, property, motor vehicles, transport and loans. During 132 years, CO has constantly supported development of national economy, while simultaneously fulfilling all its obligations and justifying the purpose of its establishment: "We respectfully preserve what our people have been creating for over 130 years." Today CO continues in the leading position on the market with a total share of 32.9%. In the first 6 months of 2016, the CO Group generated a profit before taxation in the amount of HRK 82 million, while in the same period last year the generated profit was HRK 57 million. Nowadays, CO is a modern and agile system with individualized approach to insureds and with the widest range of innovative products, adjusted to all the requirements of any insured person. It supports projects and initiatives of material significance, taking into consideration common values. In addition to its developed and strong internal sales network and branch offices across the country, our products are available to the citizens in post offices, in branch offices of the largest Croatian banks and through comprehensive network of specialised agencies, as well as via the web shop. Everyday business activities of CO employees are based on the following values: focus on the client, reliability and responsibility, professionalism, agility and innovation. Development of advanced innovative products with implementation of new technologies and client-oriented approach creates a stable foundation for organic growth and potential acquisitions, with a strong breakthrough on the regional market.