Draco d.o.o.
Category Small Business Member Industry: Manufacturing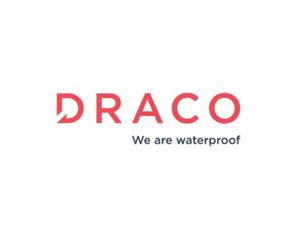 THEY ARE WATERPROOF - THEY ARE DRACO
One of the greatest blessings in life is doing what you love. If you are a builder, architect or DIY, you belong among the people Draco has been working with since 1997. It all started out of love for construction, followed by decades of delving deep into building problems and gaining valuable insights. Realizing that traditional waterproofing is no longer keeping up with modern construction practices, they decided to develop new technologies for everyone's benefit. The R&D department is on a mission to stop every single drop of water in its tracks by designing and developing the best waterproofing products, which respond to modern structural requirements. The technical department is making sure all project get a custom-made solution. Whatever your business, the ultimate goal is the same – on time, fair prices, and made to last. DRACO will be by your side every step of the construction process with know-how in the demanding field of waterproofing.