MAISTRA d.d.
Category Corporate Member Industry: Hospitality Industry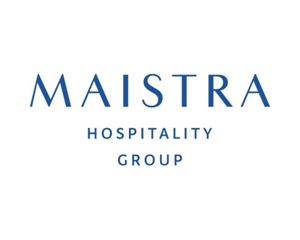 With more than 50 years of inherited tradition of excellence, we are successfully developing high-quality tourism in internationally recognised destinations – Zagreb, Dubrovnik, Rovinj and Vrsar.
We create unique experiences for each guest and provide top-quality accommodation with personalised service brought to you by friendly staff, to ensure our guests the best stay experience, be it leisure or business travel. Maistra operates as part of Adris Group and is one of the leading tourist companies in Croatia. It manages 18 hotels, 11 tourist villages and 6 campsites in internationally sought-after destinations – Zagreb, Dubrovnik, Rovinj and Vrsar. Result of a long-term investment cycle in tourism made by Adris Group worth more than four billion kuna, which places Maistra's hotels at the very top of Croatia's premium segment. Among the most important investments made so far are the five-star hotels Monte Mulini and Lone, the renovation of the promenade, Mulini Beach and Lone cove, as well as the renovation of the oldest hotel in Rovinj, the Adriatic. Added to that is the purchase and renovation of the Hilton Imperial hotel in Dubrovnik. In 2016, we opened Family Hotel Amarin, and in 2019 came the opening of the Grand Park Hotel Rovinj, a key product in the process of completing the luxury hotel offer in Rovinj. The purchase of shares and the strategic partnership of Adris Group and HUP Zagreb at the beginning of 2018, set Maistra on the course of becoming the largest national tourism company. In the next three years, Adris is planning to invest another three billion kuna in the Group's tourism business subdivision. This involves creating new and repositioning existing products in all the tourist destinations in which Adris Group operates: Rovinj, Vrsar, Dubrovnik, Zagreb, and Split. Having formally concluded the process, at the end of 2019 Adris became the owner of the Marjan Hotel in Split, which is also due to join the most luxurious segment of the Group's tourism portfolio.