Presscut d.o.o.
Category Small Business Member Industry: Media / Publishing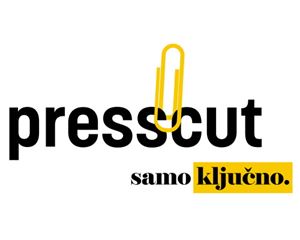 Presscut d.o.o. is a specialized media monitoring agency established in 1989.
We monitor all Croatian media – print, Internet portals, radio and TV shows – constantly upgrading our technology in order to provide clients with the best service quality and shortest deadlines. Our services are used by more than 500 clients and business partners from various industries. Along with media monitoring as our core business, Presscut also provides translation services, delivering summaries or full translations of media articles and professional papers in English or other foreign languages on a daily basis. We monitor media from the region and world-wide, as members of international professional associations FIBEP (Federation Internationale des Bureaux d'Extraits de Presse) since 1996 and IABM (International Association of Broadcast Monitors) since 2000. Being constantly committed to quality and the highest standards of services, Presscut has been granted ISO certificates for quality management systems in media monitoring (ISO 9001:2008) and translation services (ISO 17100).