Roche d.o.o.
Category Patron Member Industry: Health Care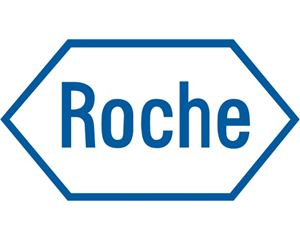 We innovate healthcare!
As a research-focused healthcare company, Roche discovers, develops and provides innovative diagnostic and therapeutic products and services that deliver significant benefits to patients and healthcare professionals – from early detection and prevention of diseases to diagnosis, treatment, and treatment monitoring. Roche employs over 80,000 people and sells its products in over 150 countries. Roche was founded on October 1st, 1896. The founder, Fritz Hoffmann-La Roche, was among the first to recognize that the industrial manufacture of standardized medicines would be a major advance in the fight against disease. From the very beginning, Roche focused on innovation and on establishing an international presence. Today Roche ranks among the world's leading healthcare companies and has two strong core businesses: diagnostics and pharmaceuticals. Roche's prime objective is to identify and meet the patient's and customers' needs. This implies solving their problems and anticipating their future needs by maintaining close contact with them and listening to what they say. As a research-focused company we exploit the latest discoveries and technologies to develop our products. Roche is present in Croatia since 1991, as a Representative office and since 2004 as Affiliate, Roche d.o.o., with office in Zagreb. Roche d.o.o. employs over 50 highly educated employees who are connecting Croatia with the world and global achievements through their work, including the processes of international expertise, business and professional services. Thanks to a leading innovative position in the world and its approach to integrating into the community, Roche has established itself as the first innovative pharmaceutical company in Croatia.