Teknoxgroup Hrvatska d.o.o.
Category Patron Member Industry: Manufacturing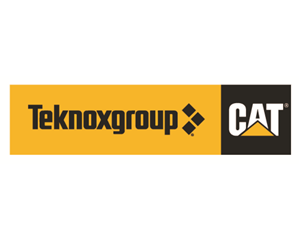 The official Caterpillar dealer in Croatia – reliable partner in construction and marine industry
Teknoxgroup offers a wide range of products and services. These are construction machines, engines and gensets, supported by after sales activity – delivery of the spare parts and service, in the unique workshop within their facilities, as well as at the customer's site. Putting effort into securing the best possible solution for the customer, whether it is providing the right machine for the job or servicing it on the field or in the workshop, is the key for them. Caterpillar has always been one of the market leaders and its machines have been setting the standard for construction industry for almost a century. Cat product line of more than 300 machines is reflecting increased focus on customer success. The main goal is to continue helping the customers meet their needs, providing them with durable and reliable equipment and therefore keeping the position of market leader. Texnoxgroup Hrvatska d.o.o is a part of larger group – Tesya – and together they represent themselves as official dealer in all Western Balkan territories, Italy, Spain and Portugal.