Adcubum d.o.o.
Category Corporate Member Industry: Information Technology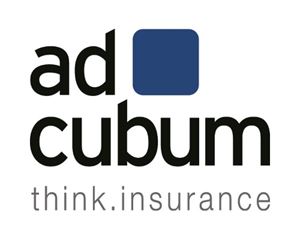 Adcubum d.o.o. is a company founded as greenfield investment in Republic of Croatia and a basis for startup and development of Software solutions development center in Zagreb. Center has been open from November 2018 and is developing according to employment and business plan. Investment project is focused on high value add services with development and export activities.
In next five years' company is planning to employ in total two hundred IT experts that will together with colleagues from other Adcubum locations work on further development of company's key software product for insurance industry adcubum SYRIUS, as well as on a new applications and data analytics modules. Decision on investment is a result of a significant growth of Swiss mother company coming for increased demand for software solution it offers on the market and a need to find additional expert profiles of employees. After initially assessing forty cities six of them has entered the short list and Zagreb was chosen as the best one because of very professional IT experts, knowledge of foreign languages, good cultural fit and support of government institutions. Investor company Adcubum AG is a twenty years old Swiss company. Its specialization are business software solutions targeted to a big and small insurance companies, with business target to become leading digital insurance solutions provider in Germany, Austria and Switzerland. Key product is adcubum SYRIUS end-to-end software solution enabling insurance companies to transfer almost all of their business processes into one flexible solution with parametrization abilities. Company is in private ownership with almost 35% owned by employees.