AGS Zagreb d.o.o.
Category Small Business Member Industry: Distribution / Logistics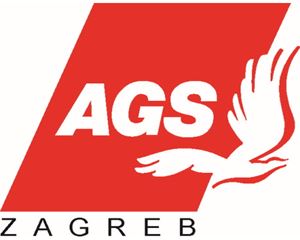 Over the last 45 years, AGS MOVERS (International removals and storage) has created network of 146 branches in 96 countries, becoming one of the largest companies in the international removals industry.
We have gained our clients' trust thanks to 23 years of experience in Croatia and becoming the premier international moving company on the Croatian market (national statistics, FINA). We are based in Velika Gorica and have a 16-person team in the office and operations. We organize more than 500 imports/exports, both to/from Croatia and other countries. Our removals services include personal belongings, furniture, fine art, museum pieces, warehouses, offices and other business premises. Besides removals, we also offer short/long-term storage in Velika Gorica as well as other removal services. We are honored to be a member of the American Chamber of Commerce in Croatia and are pleased to offer all members of the M2M program our highest-quality services in so far as they may require them.