Carlsberg Croatia d.o.o.
Category Corporate Member Industry: Consumer Goods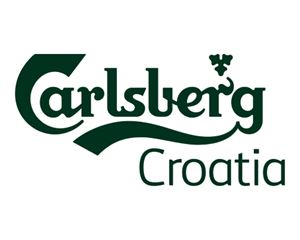 Carlsberg Croatia is a part of the Carlsberg Group, established in Denmark in 1847 by brewer J.C. Jacobsen. Carlsberg Group is one of the leading brewery groups in the world today, with a large portfolio of beer and other beverage brands.
The Carlsberg Foundation (one of the world's oldest commercial foundations) continuously govern the brewery to continue the art of brewing, and give back to society by supporting science, art and the humanities. Some have to dig deep to find their purpose. For us it has always been there. We pursue perfection everyday. We strive to brew better beers; beers that stand at the heart of moments that bring people together. We don't settle for immediate gain, when we can create a better tomorrow for all of us. We are brewing for a better today and tomorrow. Our assortment in Croatia consists of international beer brands like Carlsberg, Tuborg, Grimbergen, Holsten and Somersby cider, and local brand – PAN. Carlsberg Croatia's success is founded on its exciting brands, motivated people and close connection to customers and consumers. Carlsberg Croatia combines high quality brands with a strong focus on sustainability. Carlsberg Croatia's brewery, located in Koprivnica, is one of the most modern and best equipped brewery in the region.