DignetSoftware d.o.o.
Category Small Business Member Industry: Information Technology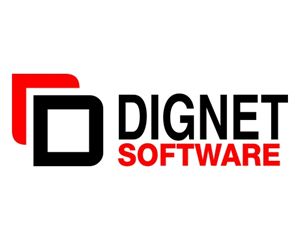 DignetSoftware is Croatian-based company with headquarter in Zagreb, Croatia. Under that name currently operating four ICT companies (DignetSoftware Zagreb, Croatia, DignetSoftware Banja Luka, Bosnia and Herzegovina, DignetSoftware Belgrade, Serbia and DignetSoftware GmbH Lilienthal, Germany). DignetSoftware operates and has clients in more than forty countries on four continents.
DignetSoftware provides business software implementation of Microsoft Dynamics 365 Business Central, LS Central, LS Hospitality and LS Forecourt, including implementing all the functions of Microsoft Dynamics 365 Business Central (CRM, Financial Management, Sales & Marketing, Purchase, Warehouse Management, Manufacturing, Jobs, Resource Planning, Service, Human Resources etc.). In addition to Microsoft Dynamics 365 Business Central and LS Central, DignetSoftware also implements BI solutions like Strategy Companion Analyzer, Power BI, IBM Watson Analytics and DynamicWeb's e-commerce solution. DignetSoftware also developed its own Salary module for Croatia and eInvoice module for Croatia, Slovenia and Serbia. This year DignetSoftware launched its first independent solution named Dignet Energy Platform. DEP is a platform for modeling and optimization of biomass-based projects.