HP-Hrvatska pošta d.d.
Category Patron Member Industry: Distribution / Logistics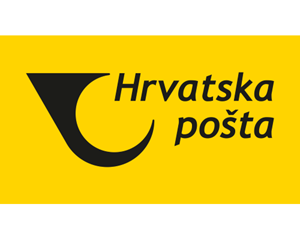 Croatian Post's devotion and role in society has not changed over the years. We have always been at citizens' service by delivering their messages and packages, ensuring that they can perform numerous services wherever they are.
As the leading logistics services operator in the market, Croatian Post is a digitally innovative company that connects service users, companies and countries. We have been classified among the leaders of digital transformation in the country, while a great number of new solutions in business operations and processes allow us to introduce optimal and more modern services, at the same time strongly supporting the development of e-trade operations. Among others, Croatian Post's services include well-known brands such as "Žuti klik" and "ePošta" services. Requirements of our employees and service users have been the focus of all the changes introduced as part of the "Post2022" development strategy. For the purpose of responding to service users' needs and fulfilling all the requirements in the fast-growing package delivery market, we have offered a fast package delivery service – "Paket24". This service is the only fast delivery service allowing business and private service users in the entire territory to use numerous courier service solutions tailored to their needs. Croatian Post constantly works on developing and investing in services, capacities and logistics solutions. Therefore, the service of sending and receiving packages will be available to service users through 300 parcel lockers, which will be set up throughout the country. Through strategic investments and service development, Croatian Post has improved the entire postal market and thus represents an important part of economic growth. By developing logistics capacities and core business processes, as well as by achieving regional expansion and forming strategic partnerships, Croatian Post has established itself as a modern company ready to win new markets.