Hrvatska poštanska banka d.d.
Category Corporate Member Industry: Financial Services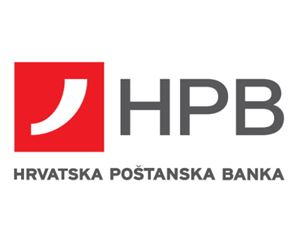 Hrvatska poštanska banka p.l.c. was established in 1991 as a universal banking institution for all banking transactions in Croatia and abroad.
Today, HPB is the largest Croatia-owned bank and thanks to its operational results and assets of HRK 18 billion it is one of the leading banks in Croatia. Market positioned and competitively profiled, HPB is the banking institution providing integral services to its clients, comprehensive financial service to the government and is a reliable support and partner to the Croatian businessman, especially in the segment of small and medium entrepreneurship. With 60 branch offices, HPB covers the entire territory of the Republic of Croatia for more than 640.000 clients. In the retail sector, the Bank holds 10 percent of the market in current or checking accounts.