INFINUM d.o.o.
Category Small Business Member Industry: Information Technology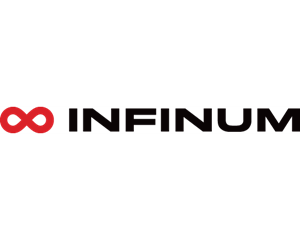 Infinum designs and builds digital products. Founded in 2005, our mission is to build powerful digital experiences that make businesses more efficient and their customers' lives easier.
We partner with companies in automotive, finance, healthcare, telecommunications, and other industries, and solutions we build are used by millions worldwide. We are over 400 strong, with office locations in Zagreb, Varaždin, Ljubljana, Podgorica, London and New York. Our work has been acknowledged by trade and industry authorities such as Deloitte and Inc. 5000. We were awarded as the best employer in Croatia three times, and Infinum is 10th best B2B service provider in the world according to Clutch. Contributing to the community and sharing knowledge is a part of our culture. Our experts share their know-how on our blog, we organize talks and lectures for the IT community, and we are especially proud of the Infinum Academy, where we teach students how to design and build their own apps from scratch.