LPT d.o.o.
Category Corporate Member Industry: Manufacturing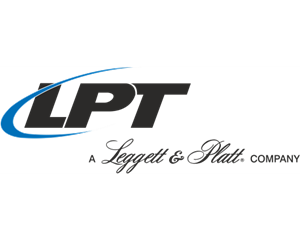 The company L&P Tehnologije d.o.o. (abbreviated LPT), was founded in 2000 as a sister company wholly owned by the multinational corporation Leggett & Platt®, headquartered in Carthage, Missouri, USA.
The Leggett & Platt® company has held the status of the world's leading innovator and leader in the bedding industry for almost 140 years, starting with the invention of bed springs and keeping a strong focus on ensuring the most comfortable and highest quality sleep. Founded in 1883 and always firmly dedicated on growth and development, the company has grown to today's 15 divisions, 23,000 employees and 145 factories in 18 countries. For many years already, Leggett & Platt® is a S&P 500 diversified manufacturer. With the beginning of 2022, company achieved sales of 5 billion USD, of which 38% outside the USA. Before joining Leggett&Platt® in 2000, Croatian part of the business operated since 1989. as part of the Croatian Heplast and Hespo companies,. Since establishing LPT d.o.o. with a new owner, the complete production assortment has been significantly modernized and expanded with new products, many new markets have been opened, a large number of resources has been invested in new machines and equipment and the number of employees is constantly growing with continuous improvement of the production efficiency and distribution. LPT conceives, designs, and produces a diverse, wide range of products in innersprings and machinery and gained the status of the leading regional supplier of various types of spring units for mattresses and furniture. In 2021 more then 3,8 mil. of spring units were manufactured and 95% of them were exported in more then 30 countries worldwide to more then 200 of B2B customers. LPT operates in 38.500 sqm of manufacturing facilities in Croatia but with a total of 155.000 sqm of land so space for further investments, visions and plans has been provided.