Medika d.d.
Category Corporate Member Industry: Health Care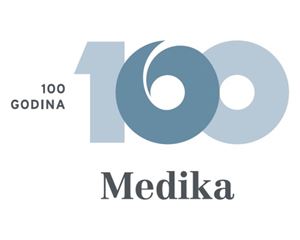 Medika d.d. was established in 1922 and nowdays is the oldest and leading wholesaler in Croatia. Medika primary activities are sale, storage and distribution of human and veterinary drugs, medical products, equipment and dental supplies, dietetic, cosmetic, hygienic and other products intended for healthcare market.
The Company supplies pharmacies, healthcare facilities, hospitals, health centres, outpatient facilities, doctors' offices, wholesalers and specialized stores with the widest range of products. The Company owns 100% shares in company Zdravstvena ustanova (ZU) Ljekarne Prima Pharme and in the company Primus nekretnine d.o.o. The Medika Group makes sales revenue through wholesale and retail channels.The wholesale sales revenue is made in the Company and the retail sales revenue through the Prima Pharme Group. Storage, goods manipulation and distribution services are the primary business role of Medika d.d. and Medika continuously invests in new technologies and work processes. Total storage space is 18,550 m2. Zagreb Logistics Centre is a central place for adopting all key decisions regarding procurement and distribution while modern distribution and storage centres in Osijek, Rijeka and Split are providing storage and distribution facilities.