MERCK d.o.o.
Category Corporate Member Industry: Health Care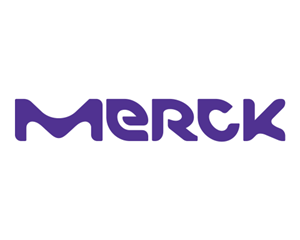 Merck was founded in 1668 as a pharmacy in Darmstadt, Germany and has developed into a vibrant science and technology company. For 353 years, curiosity has been driving the company to deliver excellence to patients and customers – and to imagine the future.
Two traditions have always been at the core of the company's success: science, which is at the heart of everything Merck does and the founding family, which has been shaping the company for 13 generations and remains the majority owner of the company (70.3%). Since the founding 353 years ago, Merck has become a truly global company with more than 58 000 employees in 66 countries in three different businesses: healthcare, life science and high-tech performance materials. Merck's biopharmaceutical portfolio addresses therapeutic areas such as: oncology and immune-oncology (cancer), neurology and immunology (multiple sclerosis), fertility and general medicine (thyroid, type 2 diabetes and cardiovascular diseases). In the life science business, Merck offers high-quality products and solutions for both research and the manufacturing of chemical and biological drugs. In the performance material business, Merck develops specialty chemicals for demanding applications, from liquid crystals and OLED materials for displays and lightning to effect pigments for coatings and cosmetics to high-tech materials for the electronic industry. In 2017, Merck invested a total of € 2.1. billion in research and development. Merck fulfills long-term corporate responsibility through programs, initiatives, and partnerships, which focus on three key areas: health, the environment, education and culture. Merck d.o.o. Croatia opened its office in 1996 and, with its 35 employees in Croatia, has been for 25 years actively participating in initiatives that are in line with corporate responsibility programs. Merck is a truly vibrant science and technology company!