Nexe d.d.
Category Patron Member Industry: Manufacturing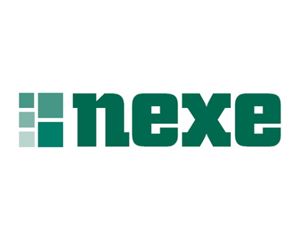 NEXE Group consists of 15 companies that operate in the Republic of Croatia, Serbia and Bosnia and Herzegovina and which employ almost 1800 workers.
Core activity is production of construction materials - cement, concrete, aggregates, concrete elements, roof tile and brick. Companies Luka Tranzit Osijek and waste management company Ekonex are also part of the Group. The largest member of NEXE Group is the cement factory NEXE d.d. in Našice, which is also the backbone of this business system. Vision of NEXE Group is to be a leading producer of construction materials recognized for its socially responsible operations and sustainable creation of new values for its customers, owners, employees and social community. Mission is to build better future responsibly. An important step in building a better future is the adoption of the NEXE Group strategy for the period 2022-2030 , which defined four important strategic pillars for creating additional value: market orientation, implementation of new technologies, operational excellence and development of people and organization. The strategy includes projects that will enable a comprehensive energy and green transition. The energy transition implies a series of projects aimed at reducing the energy dependence of NEXE Group factories by investing in energy production from renewable sources, while the green transition implies a reduction of CO? emissions by more than 50% by 2030 by investing in new technological solutions and through operational excellence. The project of cement factory NEXE d.d. CO2NTESSA confirms how dedicated the NEXE Group is working towards the achievement of strategic goals. It is the largest project of the NEXE Group, the value of which is estimated at EUR 400 million and includes the modification of clinker production and the production of cement without CO? emissions into the atmosphere from 2029. The CO?NTESSA project is one of the largest planned investments in industry in Croatia and the importance of the project was recognized by the Government of the Republic of Croatia by including it in the List of Strategic Investment Projects of the Republic of Croatia.