Nexe d.d.
Category Patron Member Industry: Manufacturing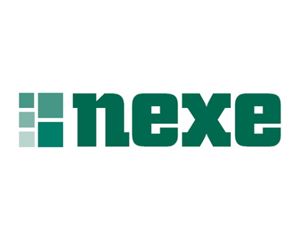 NEXE Group includes 15 companies operating in Republic of Croatia, Serbia and Bosnia and Herzegovina and has almost 1800 employees.
Its core activity is production of construction materials - cement, concrete, aggregates, concrete elements, roof tile, brick and ceramic tiles. NEXE Group includes also port 'Tranzit' in Osijek and waste managament company Ekonex. Vision of NEXE Group is to be a leading producer of construction materials recognized for its socially responsible operations and sustainable creation of new values for its customers, owners, employees and social community. Mission is to build better future responsibly. Accomplishment of mission and vision and strategic goals is secured through a systematic approach to leadership and managing processes. By introducing and managing certified management systems NEXE takes care about its social responsibility. In its operations, NEXE Group is guided by guidelines of the Quality Policy and through its quality management system strives for the highest possible satisfaction of its customers, continuous prevention of environment pollution and ensuring a healthy and safe environment for its employees and suppliers and when applicable, introduction of new techniques and technologies in accordance with good industrial practice and best available techniques. NEXE Group pays close attention to projects aimed at improvement of living conditions in communities where it operates.