Odvjetničko društvo Porobija & Špoljarić d.o.o.
Category Small Business Member Industry: Legal Services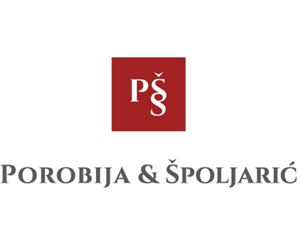 In all 22 years of the successful providing of services, Porobija & Špoljarić proudly accentuated its dedication to the clients, as well as constant dedication to innovation that enables us to maintain human touch while raising the quality of our service to a new level.
We have gained more than two decades of experience by working on challenging projects that required us to provide legal services on the highest level – from privatization, acquisitions, analysis and opinions, down to handling the most complex litigation and debt collections for our biggest clients. All of that created our know-how and our culture in which we insist on top service for our clients, finding optimal solutions for all types of legal situations, and satisfaction of our clients and employees. By working for clients from high-tech sectors, finances, as well as classic manufacturing and services, we have perfected the processes which enable us to provide fast, efficient and quality services you would rightfully expect. We firmly believe that our services and solutions must create an added value to your business and life. By persisting in constant transformation into the legal service provider for the years to come, we know we are the ideal partner of every client looking into the future with a smile. If you want to find out more about Porobija & Špoljarić and the services we provide, visit our website www.psod.hr.