Odvjetničko društvo Praljak & Svić d.o.o.
Category Small Business Member Industry: Legal Services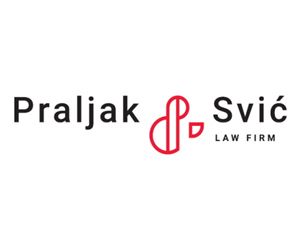 Praljak & Svić is a modern law firm which applies the traditional values of the practice of law in an agile manner in order to meet the demands of the market.
From its very inception more than ten years ago, Praljak & Svić have continuously advised clients in their business ventures as well as in their daily operations, in a manner characterized by an innovative and efficient approach, based on trust built with each individual client. Previous corporate experience of certain team members and a deep understanding of challenges our clients face are an additional value provided by the P&S team. Members of our team our specialised in all matters of commercial and corporate law, competition law, real estate and labor law, as well as in dispute resolution, while some of our team members are also especially active in the IT industry. In our work, we always aim to minimize risk for our clients through a pragmatic approach and tie our own success to that of our clients.