Petrić & Kajić odvjetničko društvo d.o.o.
Category Small Business Member Industry: Legal Services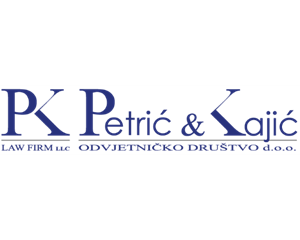 Petrić & Kajić Law Firm LLC represents a diverse group of clients in civil litigation matters, covering a wide variety of the most complex commercial disputes and those where it represents clients who are seeking to pursue their individual interests.
Petrić & Kajić Law Firm LLC provides legal counseling services to both domestic and international legal entities, in particular in the areas of commercial and corporate law, law of obligations and property law. Also, it provides advising and legal support to domestic and international investors, in particular to those investing in tourism, IT business, medical device industry, energetics, banking sector etc. These services are provided by attorneys in accordance with high professional standards. Acting on behalf of clients in dispute resolution before the courts and other competent bodies, attorneys are seeking and achieving the best solutions for their clients, taking due account of whether a dispute may be resolved by applying an alternative dispute resolution, all in order to find the most beneficial resolution in the shortest possible period of time. The attorneys practising in the Law Firm are licensed mediators and members of the Croatian Mediation Association.