RKR d.o.o.
Category Small Business Member Industry: Financial Services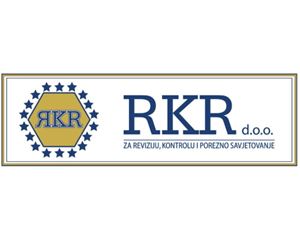 RKR Ltd. is a company with long experience in auditing, accounting, finance, tax and business consulting.
We are present on the Croatian market since the very beginning of the accounting profession (1990) and auditing profession (1993). In 2012 we became member of the 5th largest organization of independent accounting firms in the world, PrimeGlobal. We have grown from a small family business into a company that bases its business on a high level of knowledge and experience in practice, which is a guarantee for an up-to-date and professional relationship with our clients. Our 25 employees performs audits, accounting, feasibility studies and audit of EU projects, tax consulting, court expertise, internal audit, company assessment, due diligence and accounting forensics. Our clients are engaged in a wide range of activities such as production, construction, trade, services, etc. The company's headquarters is in Karlovac, and the company also has a branch office in Zagreb.