Robert Bosch d.o.o.
Category Corporate Member Industry: Consumer Goods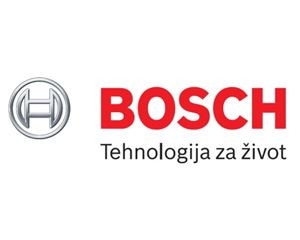 Bosch is a leading global provider of technology and services and has been present in Croatia since 1993. Bosch in Croatia is part of the Bosch Group, therefore operating activities meet corporate standards which provide a high level of professionalism and precision in the way we approach business.
Last year, Bosch achieved a remarkable impact with a turnover of 49 million euros, employing more than 60 employees. Bosch is in charge of four business areas, Automotive Technology, Consumer Products and Energy and Building Technology. In Croatia, Slovenia, Bosnia and Herzegovina, products are distributed from business areas of Automotive Aftermarket, Power Tools, Thermotechnology and Security Systems. With the wide spectre of business areas Bosch Croatia has established a remarkable network of clients which provides opportunities for continuous expansion of business activities. What Bosch is particularly proud of, is the commitment to corporate social responsibility. Following the vision of its founder, Bosch continuously reaches out to communities around the world. Bosch is the first company in the world that commited to become CO2 neutral by 2020. In order to achieve this goal, Bosch plans to invest 1 billion euros till 2030.