Syntio d.o.o.
Category Small Business Member Industry: Information Technology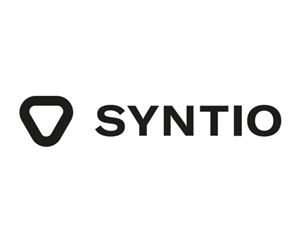 Syntio is a data engineering company whose purpose it is to make life easier by enabling companies in their digital transformation.
They do this by sharing knowledge and delivering solutions that empower companies to understand their data better. Founded in 2017 in Zagreb, Croatia, Syntio opened offices in the United States and Denmark to expand its global footprint in cloud data engineering. The engineers from Syntio have worked on projects with collaborators from all over the world. "Everything we do is founded in innovation", says CEO Davorin Cetto. "Current business environments are very complex and competitive; this motivates us to constantly improve and evolve as a company so we can position ourselves at the forefront of the industry players. We spend a lot of our time and resources on research & innovation and learning is our great passion." "We try to truly understand our associates' business by diving in headfirst, together with them and their team. Led by the thought that nobody benefits from 'one size fits all',?we really try to get to the bottom of things to discover solutions that are personalized for a specific case." Experience gained on projects is then used in Syntio Labs and shared internally. Through analysis and discovering patterns, they develop their own products that are used to enable and accelerate digital transformations. This way they can focus on the things that drive business value, rather than on the hygiene factors that are shared by all projects. By open sourcing the products they share this knowledge with the data engineering community, empowering them and helping to unlock potential and business value for other forward thinkers.