TOKIĆ d.o.o.
Category Corporate Member Industry: Consumer Goods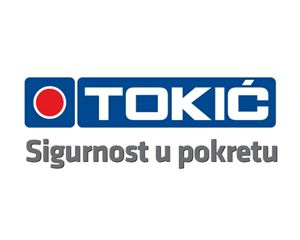 Tokić Ltd is the authorized importer and distributor of products of more than 230 worldwide recognized producers of car parts and additional equipment for the automobile industry.
Together with 90 franchising partners, Tokić is the largest car spare parts retail chain in Croatia and offers more than 200,000 different articles. All producers represented by Tokić meet the highest international standards of quality and safety. Since 1990, driving force behind Tokić successful story are employees and fundamental principles they nurture (long-term customer satisfaction, product quality guarantee, wide product range, employee expertise and satisfaction, integrity and honesty). From then, Tokić has become a member of ATR International AG, a world's leading association for automotive parts, introduced Auto Check Service Network and Moto and commercial vehicle program, launced Tokić Educational Center. Also, loyalty program and call center were initiated to improve customer service.