Zagrebačka Pivovara d.o.o.
Category Corporate Member Industry: Consumer Goods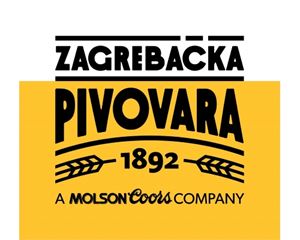 Zagrebačka pivovara (Zagreb Brewery) was founded in 1892. During the centenary tradition of beer making, the company has grown into the leading Croatian brewery. Since 2012, it is owned by Molson Coors, one of the world's leading brewery industries.
As the leading beer producer in the domestic market, Zagrebačka pivovara bases their progress on a clearly established business strategy which is in harmony with the sustainable development principles. The product range of Zagrebačka pivovara consists of the best-selling lager in Croatia - Ožujsko pivo, Ožujsko Rezano, non-alcoholic beer Ožujsko Cool, refreshing flavored beers, royal dark lager Tomislav, a special winter beer with artistic spirit Božićno pivo, Nikšićko beer, German premium beer Beck's, noble premium beer Stella Artois, top-quality Czech beer Staropramen, Czech beer Branik, German beer Löwenbräu, the world-renowned Corona, and unique beers Leffe, Hoegaarden, Blue Moon, Worthington's White Shield, as well as Miller Genuine Draft and Bavaria Premium Pilsner.