Chair:
Mr. Dean Kosty
Atlantic Grupa d.d.
Vice-Chair:
Tajana Hašperger
Selectium d.o.o.
AmCham coordinator:
Dražen Malbašić
drazen.malbasic@amcham.hr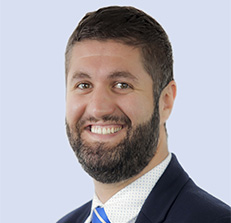 2022 POLICY ISSUES
1. Artificial intelligence & Data monetization
Croatia lacks a regulatory framework for the monetization of data and artificial intelligence needed as a foundation for the development of industry and investment in these areas. We plan to prepare a position offering input to the National Artificial Intelligence Strategy.
2. Beter communication of private and public sector on digitalization issues
The fragmentation of digitalization policies between institutions is significant and better coordination is needed. The development of infrastructure is still not at the required level, and Croatia has many areas which can be improved in the Digital Economy and Society Index (DESI). AmCham will give its recommendations on the ways in which the business community can help the Government by providing structured input on digitalization. The Strategic Council for Digitalisation in Slovenia is an example of good practice.
3. Cybersecurity
Cybersecurity is a major issue in developed economies and a vital part of business activity, which is why AmCham plans on highlighting its importance in activities relating to public administration, as well as the private sector.
Representatives of the following member companies participate in the work of the Committee:
A.T. Kearney Management Consulting S.R.L- podružnica Zagreb
A1 Hrvatska d.o.o.
Adcubum d.o.o.
Amazon Data Services Zagreb d.o.o.
Apsolon d.o.o.
Atlantic Grupa d.d.
Baxter Healthcare d.o.o.
Ciklopea d.o.o.
Cisco Systems Hrvatska d.o.o.
Diverto d.o.o.
ETRANET Grupa d.o.o.
Euro Grant Konzalting d.o.o.
EuroNavigator d.o.o.
Farve Pro Invest d.o.o.
FORTINET B.V.
Google Hrvatska d.o.o.
Hrvatska banka za obnovu i razvitak
Hrvatski Telekom d.d.
Hrvatsko-američko društvo
IBM Hrvatska d.o.o.
INDAGO d.o.o.
InterXion Hrvatska d.o.o.
iOLAP d.o.o.
IQVIA Adriatic d.o.o.
Kovačević Prpić Simeunović odvjetničko društvo d.o.o.
Kyndryl d.o.o.
Marsh d.o.o.
Mastercard Europe - Podružnica Zagreb
Meta Platforms Ireland Limited
Microsoft Hrvatska d.o.o.
NEPHOS d.o.o.
Nokia Solutions and Networks d.o.o.
Divjak, Topić, Bahtijarević & Krka odvjetničko društvo d.o.o.
Odvjetničko društvo Ilej & Partneri d.o.o.
Odvjetničko društvo Porobija & Špoljarić d.o.o.
Odvjetnik Mario Perica
Oracle Hrvatska d.o.o.
Podravka d.d.
Poslovna Inteligencija d.o.o.
PricewaterhouseCoopers d.o.o. (PwC Croatia)
RIT Croatia
Roche d.o.o.
SAP d.o.o.
SAS Institute d.o.o. podružnica Zagreb
Schneider Electric d.o.o.
Selectium d.o.o.
Serengeti d.o.o.
SPAN d.d.
Telemach Hrvatska d.o.o.
Udruga digitalnog zdravstva
Gettheworldmoving GmbH (Trading Name: Virgin Pulse)
VISA Europe ltd.
Visoko učilište ALGEBRA
Vlahović Grupa d.o.o. - Vlahovic Group Government Relations