Chair:
Mr. Dean Kosty
Atlantic Grupa d.d.
Vice-Chair:
Tajana Hašperger
Selectium d.o.o.
AmCham coordinator:
Dražen Malbašić
drazen.malbasic@amcham.hr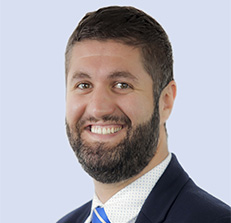 2023 POLICY ISSUES
1. Artificial intelligence & Data monetization
Croatia is missing regulative framework on data monetization and AI that is needed as a basis for industry development and investment in these areas.
2. Digital currency - euro
The European Central Bank is working with the national central banks of the euro area to investigate whether to introduce a digital euro. It would be a central bank digital currency, an electronic equivalent to cash. And it would complement banknotes and coins, giving people an additional choice about how to pay.
3. Digital Operational Resilience Act (DORA)
The EU's financial sector is regulated by a harmonised Single Rulebook but it barely touches on operational risks relating to information and communications technologies (ICT). The current legislative framework is incomplete or inconsistently harmonised, obstructing the single market in financial services. The Commission tabled a proposal for a regulation on the digital operational resilience of the financial sector (DORA), to introduce and harmonise key digital operational requirements across the EU, so as to make ICT operations resilient in the face of severe operational disruption and cyber-attacks.
Representatives of the following member companies participate in the work of the Committee:
A.T. Kearney Management Consulting S.R.L- podružnica Zagreb
A1 Hrvatska d.o.o.
Adcubum d.o.o.
Amazon Data Services Zagreb d.o.o.
Apsolon d.o.o.
Atlantic Grupa d.d.
Baxter Healthcare d.o.o.
Ciklopea d.o.o.
Cisco Systems Hrvatska d.o.o.
Diverto d.o.o.
ETRANET Grupa d.o.o.
Euro Grant Konzalting d.o.o.
EuroNavigator d.o.o.
Farve Pro Invest d.o.o.
FORTINET B.V.
Google Hrvatska d.o.o.
Hrvatska banka za obnovu i razvitak
Hrvatski Telekom d.d.
Hrvatsko-američko društvo
IBM Hrvatska d.o.o.
INDAGO d.o.o.
InterXion Hrvatska d.o.o.
iOLAP d.o.o.
IQVIA Adriatic d.o.o.
Kovačević Prpić Simeunović odvjetničko društvo d.o.o.
Kyndryl d.o.o.
Marsh d.o.o.
Mastercard Europe - Podružnica Zagreb
Meta Platforms Ireland Limited
Microsoft Hrvatska d.o.o.
NEPHOS d.o.o.
Nokia Solutions and Networks d.o.o.
Divjak, Topić, Bahtijarević & Krka odvjetničko društvo d.o.o.
Odvjetničko društvo Ilej & Partneri d.o.o.
Odvjetničko društvo Porobija & Špoljarić d.o.o.
Odvjetnik Mario Perica
Oracle Hrvatska d.o.o.
Podravka d.d.
Poslovna Inteligencija d.o.o.
PricewaterhouseCoopers d.o.o. (PwC Croatia)
RIT Croatia
Roche d.o.o.
SAP d.o.o.
SAS Institute d.o.o. podružnica Zagreb
Schneider Electric d.o.o.
Selectium d.o.o.
Serengeti d.o.o.
SPAN d.d.
Telemach Hrvatska d.o.o.
Udruga digitalnog zdravstva
Gettheworldmoving GmbH (Trading Name: Virgin Pulse)
VISA Europe ltd.
Visoko učilište ALGEBRA
Vlahović Grupa d.o.o. - Vlahovic Group Government Relations