Chair:
Ms. Helena Schmidt
Deloitte d.o.o.
Vice-Chair:
Ms. Katarina Fulir
TELE2 d.o.o.
AmCham coordinator:
Svjetlana Momčilović
svjetlana.momcilovic@amcham.hr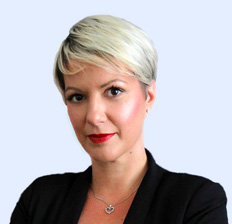 2021 POLICY ISSUES
1. Investment in Croatia
After Croatia's joining the EU, there has been a substantial increase of interest of potential international investors in greenfield investments, that is in establishing and setting up completely new export-oriented companies or companies offering European and global services.
Nevertheless, the number of seized opportunities is still small and Croatia falls significantly behind in attracting and implementing those kind of investments compared to countries of "New Europe ".
It is necessary to highlight the financial and non-financial factors important for attracting FDI
2. Recommendations for Tax Reform
Continuation of work on proposals for additional tax relief and tax unburdening aimed at attracting investments and increasing competitiveness of Croatian employers in recruiting and retaining workforce.
Proposal of measures aimed at achieving a more competitive tax system, and consequently more competitive Croatian economy.
Trade and Investment Committee will continue working on key topics that include:
Administrative unburdening
Labor legislation
Measures for Economic Relief
Representatives of the following member companies participate in the work of the Committee:
A1 Hrvatska d.o.o.
Adcubum d.o.o.
Aion d.o.o.
Alpheus d.o.o.
Batarelo Dvojković Vuchetich odvjetničko društvo d.o.o.
Bogdanović, Dolički & Partneri odvjetničko društvo
Coca-Cola Adria d.o.o.
Coca-Cola HBC Hrvatska d.o.o.
Crowe Horwath d.o.o.
Deloitte d.o.o.
Deloitte savjetodavne usluge d.o.o.
Energo-data d.o.o.
Ernst & Young d.o.o.
Erste Card Club d.o.o.
ESKA d.o.o.
Grant Thornton revizija d.o.o.
Hrvatska banka za obnovu i razvitak
INDAGO d.o.o.
JT International Zagreb d.o.o.
KPMG Croatia d.o.o.
Krehić i partneri Odvjetničko društvo d.o.o.
Kulić i Sperk Revizija d.o.o.
LMG Autokuća d.o.o.
Matkovic Engineering Technics d.o.o.
Nokia Solutions and Networks d.o.o.
Odvjetničko društvo Bekina, Škurla, Durmiš i Spajić d.o.o.
Odvjetničko društvo Ilej & Partneri d.o.o.
Odvjetničko društvo Markušić i Maretić j.t.d.
Odvjetničko društvo Župić i partneri d.o.o.
Odvjetnik Hrvoje Ivić
Oracle Hrvatska d.o.o.
Osijek-Koteks d.d.
PBZ Card d.o.o.
Philip Morris Zagreb d.o.o.
Poliklinika Bagatin
Poslovna Inteligencija d.o.o.
PricewaterhouseCoopers d.o.o.
RIT Croatia
Schönherr Rechtsanwälte GmbH, podružnica Zagreb
Telemach Hrvatska d.o.o.
Vlahović Grupa d.o.o. - Vlahovic Group Government Relations
Wolf Theiss Rechtsanwälte GmbH & Co KG