Chair:
Marko Porobija
Porobija&Špoljarić Law firm d.o.o.
Vice-Chair:
Ms. Jadranka Orešković
INDAGO d.o.o.
AmCham koordinator:
Svjetlana Momčilović
svjetlana.momcilovic@amcham.hr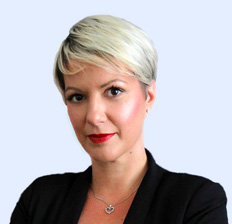 2023 POLICY ISSUES
1. Recommendations for judiciary improvements
Due to a significant number of legal and regulatory changes that were implemented in 2022, the update of the AmCham's Recommendation for judiciary improvements published in 2020 will be done.
The position paper will provide additional recommendations aimed at creating legal certainty in Croatia.
2. Recommendations for new business management models
Considering the development of entrepreneurship in Croatia (the increase of startups founded in Croatia), and the need to adapt to global business flows, there is a need to improve certain legal concepts of structuring companies in the Republic of Croatia (especially d.o.o.) in order to attract more easily investments in local SMEs.
The position paper will contain proposals for including the possibility of more flexible management in limited liability companies that will be aligned with already published recommendations for a more favorable tax treatment of allotment of equity and implementation of equity plans in LLCs.
During 2023, the Committee will monitor legislative changes to be announced and implemented by the Ministry of Justice and Public Administration and act accordingly.
Representatives of the following member companies participate in the work of the Committee:
Aion d.o.o.
Alpheus d.o.o.
CMS Reich-Rohrwig Hainz Rechtsanwälte GmbH - Podružnica Zagreb
Crowe Horwath d.o.o.
EOS Matrix d.o.o.
Ernst & Young d.o.o.
Hrvatska banka za obnovu i razvitak
IBM Hrvatska d.o.o.
INDAGO d.o.o.
JT International Zagreb d.o.o.
Kovačević Prpić Simeunović odvjetničko društvo d.o.o.
KPMG Croatia d.o.o.
Medtronic Adriatic d.o.o.
Merck Sharp & Dohme d.o.o.
NEPHOS d.o.o.
Odvjetničko društvo Bekina, Škurla, Durmiš i Spajić d.o.o.
Odvjetničko društvo Divjak, Topić i Bahtijarević d.o.o.
Odvjetničko društvo Ilej & Partneri d.o.o.
Odvjetničko društvo Porobija & Špoljarić d.o.o.
Odvjetničko društvo Vedriš & Partneri
Odvjetničko društvo Vukmir i suradnici
Odvjetničko društvo Župić i partneri d.o.o.
Pešut & Matić odvjetničko društvo d.o.o.
Pevex d.d.
Pliva Hrvatska d.o.o.
Roche d.o.o.
Wolf Theiss Rechtsanwälte GmbH & Co KG-Podružnica Zagreb
ZMP IP d.o.o.