Chair:
Mr. Saša Jovičić
Wolf Theiss Rechtsanwälte GmbH & Co KG-Podružnica Zagreb
Vice-Chair:
Ms. Jelena Markulin
Johnson & Johnson S.E. d.o.o.
AmCham coordinator:
Dražen Malbašić
drazen.malbasic@amcham.hr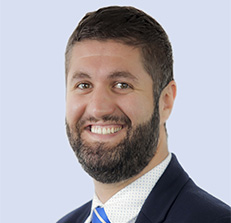 2023 POLICY ISSUES
1. Changes to the Public Procurement Act
Changes to the Public Procurement Act have been announced and Committee members will prepare a position on the amendments to the Act.
2. Economically Most Advantageous Tender
(MEAT)
In practice, the MEAT often does not function as the legislator intended. Most often, public procurement procedures have a 90/10 ratio of price and quality. Areas that need to be improved in this context are criteria for selection and weighting with an emphasis on methodology and examples of good practice.
3. Professionalization of employees and the system in public procure (public institutions)
Further professionalization of stakeholders in the public procurement system who work for contracting authorities is needed. In the context of employees, it is necessary to emphasize ProcurComp tools. In the context of the system, consolidation of small and infrequent contracting authorities is necessary.
Representatives of the following member companies participate in the work of the Committee:
A1 Hrvatska d.o.o.
Abbott Laboratories d.o.o.
Aion d.o.o.
ALTPRO d.o.o.
Batarelo Dvojković Vuchetich odvjetničko društvo d.o.o.
CMS Reich-Rohrwig Hainz Rechtsanwälte GmbH - Podružnica Zagreb
Ernst & Young d.o.o.
Hrvatska banka za obnovu i razvitak
Hrvatski Telekom d.d.
IBM Hrvatska d.o.o.
Johnson & Johnson S.E. d.o.o.
Krehići i partneri Odvjetničko društvo d.o.o.
LMG Autokuća d.o.o.
Matkovic Engineering Technics d.o.o.
Medical Intertrade d.o.o.
Medtronic Adriatic d.o.o.
Divjak, Topić, Bahtijarević & Krka odvjetničko društvo d.o.o.
Odvjetničko društvo Župić i partneri d.o.o.
Oracle Hrvatska d.o.o.
PricewaterhouseCoopers d.o.o. (PwC Croatia)
Teknoxgroup Hrvatska d.o.o.
Wolf Theiss Rechtsanwälte GmbH & Co KG-Podružnica Zagreb