Chair:
Mr. Saša Jovičić
Wolf Theiss Rechtsanwälte GmbH & Co KG-Podružnica Zagreb
Vice-Chair:
Ms. Jelena Markulin
Johnson & Johnson S.E. d.o.o.
AmCham coordinator:
Dražen Malbašić
drazen.malbasic@amcham.hr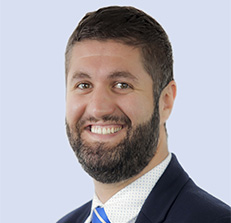 2022 POLICY ISSUES
1. Discrepancy between the estimated value and the actual value of bids in public procurement
In practice, the offered price of services is often much lower than the estimated value of procurement, while with goods, the offered price is often much higher than the estimated one.
AmCham will prepare a position with recommendations to address this issue through legislation and strengthen the autonomy of the contracting authorities to act in such cases.
2. Changes to the Public Procurement Act
AmCham will monitor the planned changes to the Public Procurement Act and prepare a position regarding the Bill.
Representatives of the following member companies participate in the work of the Committee:
A1 Hrvatska d.o.o.
Abbott Laboratories d.o.o.
Aion d.o.o.
ALTPRO d.o.o.
Batarelo Dvojković Vuchetich odvjetničko društvo d.o.o.
CMS Reich-Rohrwig Hainz Rechtsanwälte GmbH - Podružnica Zagreb
Ernst & Young d.o.o.
Hrvatska banka za obnovu i razvitak
Hrvatski Telekom d.d.
IBM Hrvatska d.o.o.
Johnson & Johnson S.E. d.o.o.
Krehići i partneri Odvjetničko društvo d.o.o.
LMG Autokuća d.o.o.
Matkovic Engineering Technics d.o.o.
Medical Intertrade d.o.o.
Medtronic Adriatic d.o.o.
Divjak, Topić, Bahtijarević & Krka odvjetničko društvo d.o.o.
Odvjetničko društvo Župić i partneri d.o.o.
Oracle Hrvatska d.o.o.
PricewaterhouseCoopers d.o.o. (PwC Croatia)
Teknoxgroup Hrvatska d.o.o.
Wolf Theiss Rechtsanwälte GmbH & Co KG-Podružnica Zagreb