Chair:
Mr. Branko Kondić
LMG Autokuća d.o.o.
AmCham coordinator:
Dražen Malbašić
drazen.malbasic@amcham.hr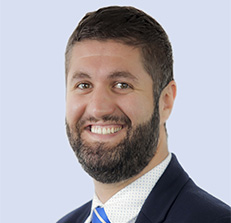 2022 POLICY ISSUES
1. Waste Management Act
The Waste Management Act, which integrates four different EU directives, has been adopted. It is expected that subordinate legislation with rules for waste management of certain products, such as plastic, vehicles, tires, and batteries, will be adopted over the course of this year. These regulations will determine waste management at least for the next 4 or 5 years.
Most measures implemented in the secondary legislation are expected to include additional or higher fees for business entities.
AmCham intends to prepare a position with comments and recommendations on the "Ordinance on packaging and packaging waste, single-use plastics, and fishing gear containing plastic", which is expected to be adopted by June 2022.
2. E-mobility
AmCham was successful in shaping national e-mobility policies, with many proposals being adopted by the Ministry of Economy and Sustainable Development and the Environmental Protection and Energy Efficiency Fund.
There are many aspects in the field of e-mobility that need to be addressed. These include subsidies for electric vehicles, the installation of charging stations, e-mobility infrastructure, the management of batteries for electric vehicles, the increased demand for electric power resulting from an increase in new electric vehicles, the role of the Government in the electric vehicle fleet renewal, e-powered public transportation...
AmCham will update its position on the subject of e-mobility, which deals with issues of great importance for the business community and proposes changes to be made in a sustainable manner so that any changes made are done in such a way as to be reasonable and sustainable when it comes to consumers, companies, and the government.
Representatives of the following member companies participate in the work of the Committee:
A1 Hrvatska d.o.o.
Alpheus d.o.o.
ALSTOM Hrvatska d.o.o.
Batarelo Dvojković Vuchetich odvjetničko društvo d.o.o.
Coca-Cola HBC Hrvatska d.o.o.
Ecolab d.o.o.
Energo-data d.o.o.
EuroNavigator d.o.o.
Hrvatska banka za obnovu i razvitak
Hrvatski Telekom d.d.
Krehić i partneri Odvjetničko društvo d.o.o.
LMG Autokuća d.o.o.
Marsh d.o.o.
Matkovic Engineering Technics d.o.o.
Odvjetničko društvo Župić i partneri d.o.o.
Petrol d.o.o.
Philip Morris Zagreb d.o.o.
Sano - suvremena hranidba životinja d.o.o.
Schneider Electric d.o.o.
Vlahović Grupa d.o.o. - Vlahovic Group Government Relations