Chair:
Mr. Branko Kondić
LMG Autokuća d.o.o.
Vice-Chair:
Mr. Dino Novosel
Hrvatski Telekom d.d.
AmCham coordinator:
Dražen Malbašić
drazen.malbasic@amcham.hr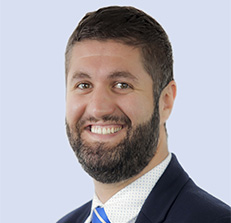 MISSION STATEMENT:
Creating a forum within which we may present, discuss and share ideas about the appropriate path to Croatia's ecological well-being while respecting her continued economic and industrial development.
2021 POLICY ISSUES
1. Electromobility Act
The Croatian Government has adopted a National Policy Framework for the Establishment of an Infrastructure and the Development of the Market for Alternative Fuels in Transport, which includes electromobility. Processes and responsibilities for the achievement of national goals need to be defined by a separate Act.
It is necessary to define a minimum required number of filling stations for each individual region, a minimum number of ownership of electric vehicles for each local and regional authority as well as Government institutions and state owned companies, propose a fee form the price of fuel to be allocated for encouraging electromobility.
Continuation of advocacy activities for position papers:
Recommendations for the Improvement of Allocation of Incentives for Cleaner Transport
Recommendations for Amendments to the Calculation of the Special Tax on Motor Vehicles
Representatives of the following member companies participate in the work of the Committee:
A1 Hrvatska d.o.o.
Alpheus d.o.o.
ALSTOM Hrvatska d.o.o.
Batarelo Dvojković Vuchetich odvjetničko društvo d.o.o.
Coca-Cola HBC Hrvatska d.o.o.
Ecolab d.o.o.
Energo-data d.o.o.
EuroNavigator d.o.o.
Hrvatska banka za obnovu i razvitak
Hrvatski Telekom d.d.
Krehić i partneri Odvjetničko društvo d.o.o.
LMG Autokuća d.o.o.
Marsh d.o.o.
Matkovic Engineering Technics d.o.o.
Odvjetničko društvo Župić i partneri d.o.o.
Petrol d.o.o.
Philip Morris Zagreb d.o.o.
Sano - suvremena hranidba životinja d.o.o.
Schneider Electric d.o.o.
Vlahović Grupa d.o.o. - Vlahovic Group Government Relations