Chair:
Ms. Karmen Klemente Maletić
Novartis Hrvatska d.o.o.
Vice-Chair:
Ms. Nikolina Škaron
AstraZeneca d.o.o.
AmCham koordinator:
Svjetlana Momčilović
svjetlana.momcilovic@amcham.hr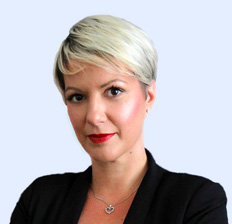 2021 POLICY ISSUES
1. eHEALTH
The development of eHealth in the upcoming 3-5 years in Croatia will be highly determined by the execution success of several projects of the Ministry of Health. These include eBolnice, eLijekovi, eSmjernice, eDRG, eHZZO and Normization and certification of eHealth.
The area where there are no specific plans announced so far, but where there is existing potential, is the implementation of analytics/BI/AI tools in disease management, medical device asset management system, genomics databases and support tools, cancer management tools and RWE systems for outcomes measurement and disease management.
Expected developments would increase hospital IT coverage to 100%, lead to mandatory integration with the central eHealth system, development of system for medications management etc.
2. Recovery and Resilience of Healthcare system after COVID-19
COVID-19 pandemic has significantly influenced functioning as well as financial and HR sustainability of the Croatian healthcare system with viable long-term consequences in clinical as well as economic sense.
Beside Recovery and Resilience Facility, REACT-EU and new EU4Health Programme, EU has allocated additional financial funds for quicker and more stable recovery of the healthcare systems.
The idea is to communicate the need of initiating and implementing specific projects in the healthcare system in line with the priority EU topics for recovery and resilience, as well as the need of transformation of the Croatian healthcare system.
3. Data-management in Healthcare
Data on functioning of the Croatian healthcare system are mostly public and available to be used for planning of business activities of the healthcare industry and optimizing of the financial resources distribution within the system with the aim of increasing the cost efficiency and improving the clinical and treatment outcomes.
Using the specific examples and analysis of publicly available data can give an overview of the possibilities and opportunities for making decisions (for both healthcare policy makers and health services payers) on managing healthcare system with the aim of improving the cost-efficiency and the clinical outcomes.
Representatives of the following member companies participate in the work of the Committee:
3M (East) AG Podružnica RH
Abbott Laboratories d.o.o.
AbbVie d.o.o.
Alpheus d.o.o.
Amgen d.o.o.
AstraZeneca d.o.o.
Bayer d.o.o.
Becton Dickinson Croatia d.o.o.
Biomedica dijagnostika d.o.o.
Business Media Croatia d.o.o.
CMS Reich-Rohrwig Hainz Rechtsanwälte GmbH - Podružnica Zagreb
Eli Lilly (Suisse) S.A. - Predstavništvo u Hrvatskoj
Fresenius Medical Care Hrvatska d.o.o.
Gettheworldmoving GmbH (Trading Name: Virgin Pulse)
International Medical Corps Croatia/Međunarodni Medicinski Zbor Hrvatska
IQVIA Adriatic d.o.o.
Johnson & Johnson S.E. d.o.o.
Kiara Maria d.o.o.
Krehić i partneri Odvjetničko društvo d.o.o.
McKinsey & Company, Inc. Adriatic Podružnica
Medical Intertrade d.o.o.
Medtronic Adriatic d.o.o.
MERCK d.o.o.
Merck Sharp & Dohme d.o.o.
Microsoft Hrvatska d.o.o.
Novartis Hrvatska d.o.o.
Novo Nordisk Hrvatska d.o.o.
Odvjetničko društvo Ilej & Partneri d.o.o.
Odvjetničko društvo Župić i partneri d.o.o.
Oktal Pharma
Olympus Czech Group, s.r.o., član koncerna, Podružnica Zagreb
Pfizer Croatia d.o.o.
PHILIPS d.o.o.
Roche d.o.o.
SAP d.o.o.
Schneider Electric d.o.o.
Specijalna bolnica za ortopediju i rehabilitaciju "Martin Horvat" Rovinj-Rovigno
Takeda Pharmaceuticals Croatia d.o.o
Udruga digitalnog zdravstva
Wiener osiguranje Vienna Insurance Group d.d