Chair:
Jurica Toth
Medtronic Adriatic d.o.o.
Vice-Chair:
Ivo Šegota
Merck Sharp & Dohme d.o.o.
AmCham koordinator:
Svjetlana Momčilović
svjetlana.momcilovic@amcham.hr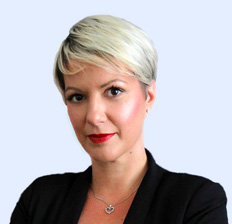 2023 POLICY ISSUES
1. Digital Transformation of Healthcare
There are significant funds available from EU and national programs for digital transformation of healthcare that can significantly contribute to the improvement of the entire economy.
The position paper will emphasize the importance of implementing digital transformation of healthcare (especially e-Health and m-Health) and the possibilities that such transformation brings.

2. Public Procurement in Healthcare
The aim of the recommendations is to update AmCham's position ensuring that future public procurement practices in the Croatian healthcare sector facilitate innovation uptake for the sake of improved clinical outcomes, fostering competition and long-term sustainability of supply, and economic benefits for the healthcare sector and consequently for the economy and society as a whole. This topic will be done in cooperation with Public Procurement Committee.
3. Green hospitals
Hospitals have the highest energy intensity of all publicly funded buildings and 2.5 times more greenhouse gas emissions than commercial buildings. Hospitals produce waste of 13 kg per bed per day, of which 15-25% is hazardous waste.
The position paper will indicate the importance of implementing the concept of green hospitals in healthcare and the transformation of the hospital system towards green solutions. It will contain recommendations focused on the possibilities that such implementation brings in terms of large savings (energy, waste, CO2 emissions) and impact on the quality of treatment outcomes.
During 2023, the Committee will monitor legislative changes to be announced and implemented by the Ministry of Health and other responsible institutions and act accordingly.
Representatives of the following member companies participate in the work of the Committee:
3M (East) AG Podružnica RH
Abbott Laboratories d.o.o.
AbbVie d.o.o.
Alpheus d.o.o.
Amgen d.o.o.
AstraZeneca d.o.o.
Baxter Healthcare d.o.o.
Bayer d.o.o.
Becton Dickinson Croatia d.o.o.
Biomedica dijagnostika d.o.o.
Business Media Croatia d.o.o.
CMS Reich-Rohrwig Hainz Rechtsanwälte GmbH - Podružnica Zagreb
Cromedic Assistance d.o.o.
Eli Lilly (Suisse) S.A. - Predstavništvo u Hrvatskoj
Euronavigator d.o.o.
Fresenius Medical Care Hrvatska d.o.o.
Hrvatsko-američki društvo
International Medical Corps Croatia/Međunarodni Medicinski Zbor Hrvatska
IQVIA Adriatic d.o.o.
Johnson & Johnson S.E. d.o.o.
Kiara Maria d.o.o.
Klaster zdravstvenog turizma Kvarnera
Krehić i partneri Odvjetničko društvo d.o.o.
MasterCard Europe - Podružnica Zagreb
McKinsey & Company, Inc. Adriatic Podružnica
Medical Intertrade d.o.o.
Medtronic Adriatic d.o.o.
MERCK d.o.o.
Merck Sharp & Dohme d.o.o.
Novartis Hrvatska d.o.o.
Novo Nordisk Hrvatska d.o.o.
Odvjetničko društvo Ilej & Partneri d.o.o.
Odvjetničko društvo Župić i partneri d.o.o.
Oktal Pharma
Olympus Czech Group, s.r.o., član koncerna, Podružnica Zagreb
Pfizer Croatia d.o.o.
PHILIPS d.o.o.
Roche d.o.o.
Sandoz d.o.o.
SAP d.o.o.
Specijalna bolnica za ortopediju i rehabilitaciju "Martin Horvat" Rovinj-Rovigno
Swixx Biopharma d.o.o.
Takeda Pharmaceuticals Croatia d.o.o
Udruga digitalnog zdravstva
Visa Europe ltd.
Vlahović Grupa d.o.o.
Wiener osiguranje Vienna Insurance Group d.d